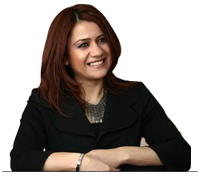 NeSS İletişim (NeSS Communications) made its first "energetic" and "strategic"step into the world of communications in 2011.

The base of NeSS İletişim's philosophy is "Sectorial Strategic Communications Consultancy", the general coordinator of which is Nesrin Sevimli with her experience of long standing in the sphere of public relations in state and private sector.

Ness İletişim's performing is based on the work notion of communications with action radius of 360 degrees and the triangle of fund of knowledge, experience and creation, accordingly to positive-different management and right perception targets. NeSS İletişim sees its customer as a competent "partners "and assumes 7/24 style of work.

NeSS İletişim creates, plans, implements, scales and evaluates its projects from the point of view of the notion "Nothing is valuable by itself. Everything gets its value because of other people" and the awareness that the main fight of the modern global world is "The Perception Management" and "Special for Partner", "Peculiar to Partner" strategies.

NeSS İletişim tenders to its "Partners" healthy, rational, profound and continual "Strategic Communications Models", hanging on accrued sectorial knowledge, researches, analyses, developments of the certain events and politics.

Our company, using the whole own energy to achieve its partners' business and social targets, consolidates global communications values and laws with the local values and laws, such way making difference on the national and international scene and having an aim of continual success.

Attaching importance to the business partners, providing profound and realistic decisions within the framework of ethics and professionals principles of the public relations NeSS İletişim discloses its main power – the enjoyment of the young, dynamical, fervent and creative team, gets its knowledge and experience of the field in its different branches and reflects "amateur spirit" and "professional approach", "working with passion" and "having target always to learn something new".